WAJA's Board Chairman Message
Our path has been marked by a clear vision and ambitious objectives since the beginning. We are currently working on a series of governmental and non-governmental projects on the level of public and private sectors, which are efficiently developed and implemented using the latest systems. By the grace of God Almighty, to be worthy of us, after our achievement at the local level, to set our sights on internationality.
(WAJA Company) today presents a role model example in its various activities – Whether in contracting, information technology, advertising, or communication, more determined than ever to fulfill its mission following the values of integrity, development, and meeting the needs of its consumers, who have been with it since the inception. All of which come under the framework of the comprehensive and ambitious vision of the Saudi Arabia Kingdom, Vision 2030, developed by the wise leadership of this country, may God bless it.
We are marked – and we will continue, by the God Almighty willing – that we are the strength that comes from diversity and our national team with extensive experiences and comprehensive relationships, taking upon us the responsibility of reflecting the vision of our beloved Kingdom into a tangible reality by supporting the employment of our dear countrymen, training and qualifying them for leadership positions in the company, realizing that the human element is the most essential in building civilization and achieving development and prosperity.
Since our company's domains of activity are among the most essential in terms of economic growth at the moment, and since they overlap with many other fields, we have always been committed in WAJA company to provide effective and high-quality solutions within an administrative methodology that adheres to the most current standards and international safety and environmental regulations to assure to our customers quality and perfection in planning, management, and implementation.
By the willing of God, our company will last as a success story, especially in light of the Kingdom's ambitious vision and since we set our sights on investing in strategic opportunities, attracting the best talents, and continuing to develop our staff members, to be at the highest level of efficiency; to go above day after day and move forward by the willing of God.
Eng.

Ibrahim bin Abdullah Al-Abdul Salam
Chairman of Board of Directors
BACHELOR OF CHEMICAL ENGINEERING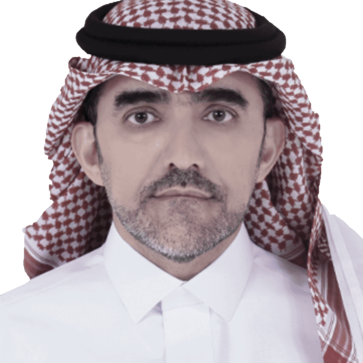 Mr.

Mohammed bin Abdulaziz Al-Sharif
Deputy Chairman of the Board
BACHELOR OF ACCOUNTING
Eng.

Nasser bin Abdulaziz Al-Suhail
Member of the Board of Directors
BACHELOR OF MECHANICAL ENGINEERING
Mr.

Sultan bin Ahmed
Al-Mousa
Member of the Board of Directors
Master of Professional Accounting

?>